Bästa fröken/Best teacher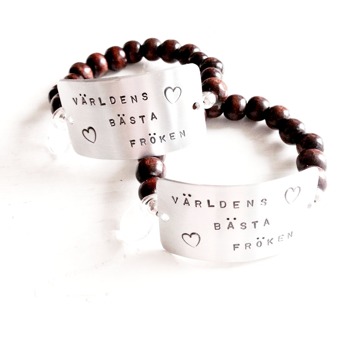 Price :
279 kr
Inc. 25% Tax
SKU :
P985465
Quantity :
Armband på elastisk tråd med bruna träpärlor och handgjord bricka med valfri text/symbol.
(Skriv önskad text i meddelanderutan när du passerar kassan.)
Bracelet on elastic wire with brown wooden beads and handmade silver metal tile with optional text / symbol.
(Notify desired text in the message box when you pass the checkout.)