Ring Namaste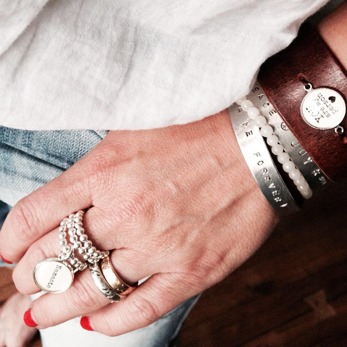 Price :
229 kr
Inc. 25% Tax
SKU :
P1020206
Quantity :
Tre ringar på elastisk tråd med små silverfärgade metallpärlor. Liten bubble berlock med texten "Namaste".
(Meddela ditt ringmått när du passerar kassan, samt om du önskar någon annan text.)
Three rings on elastic wire with small silver metal beads. Bubble cap pendant with text: "Namaste".
(Notify your ring size when you pass the checkout, or if you want some other text.)